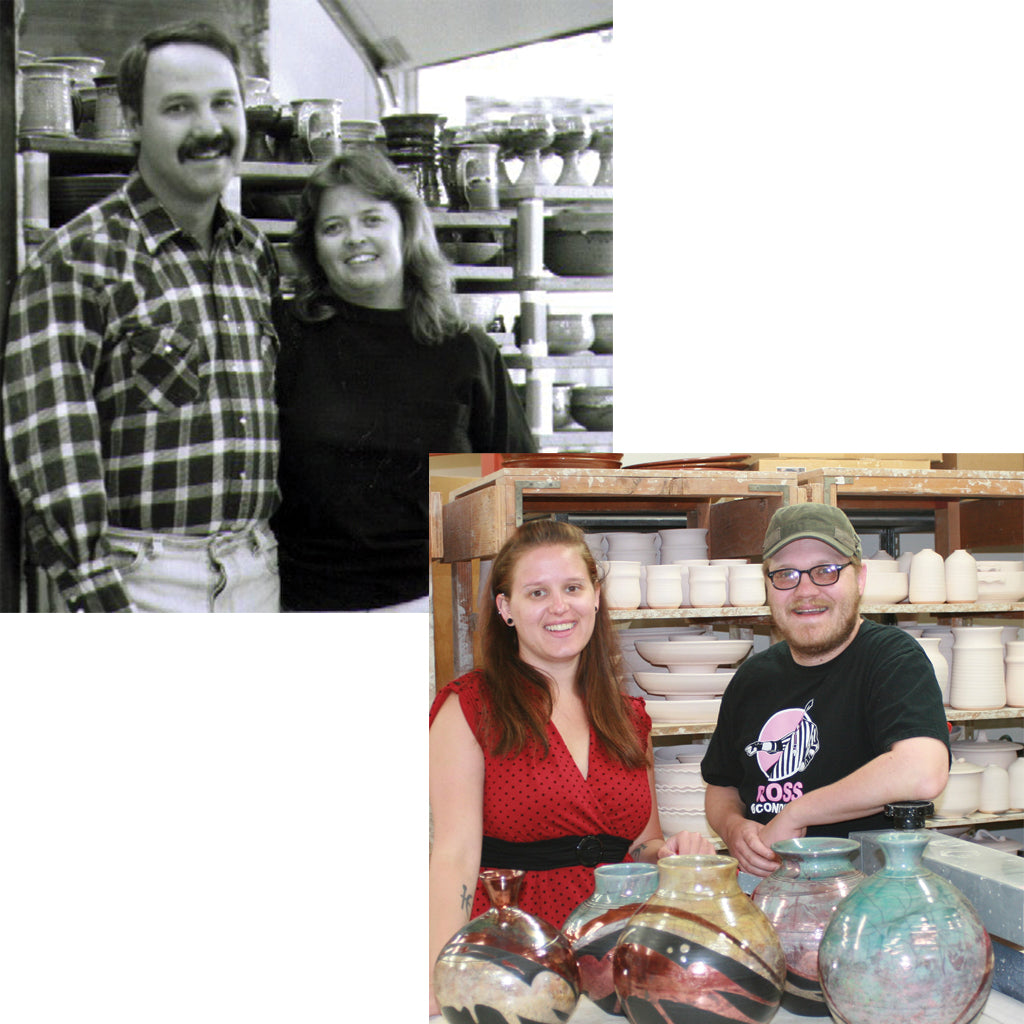 Our Story
Michael and Michele Gwinup established Blue Spruce Pottery in Bend Oregon in 1976.
In 2003 Michael and Michele's daughter Melissa and her husband Patrick Woodman joined the business.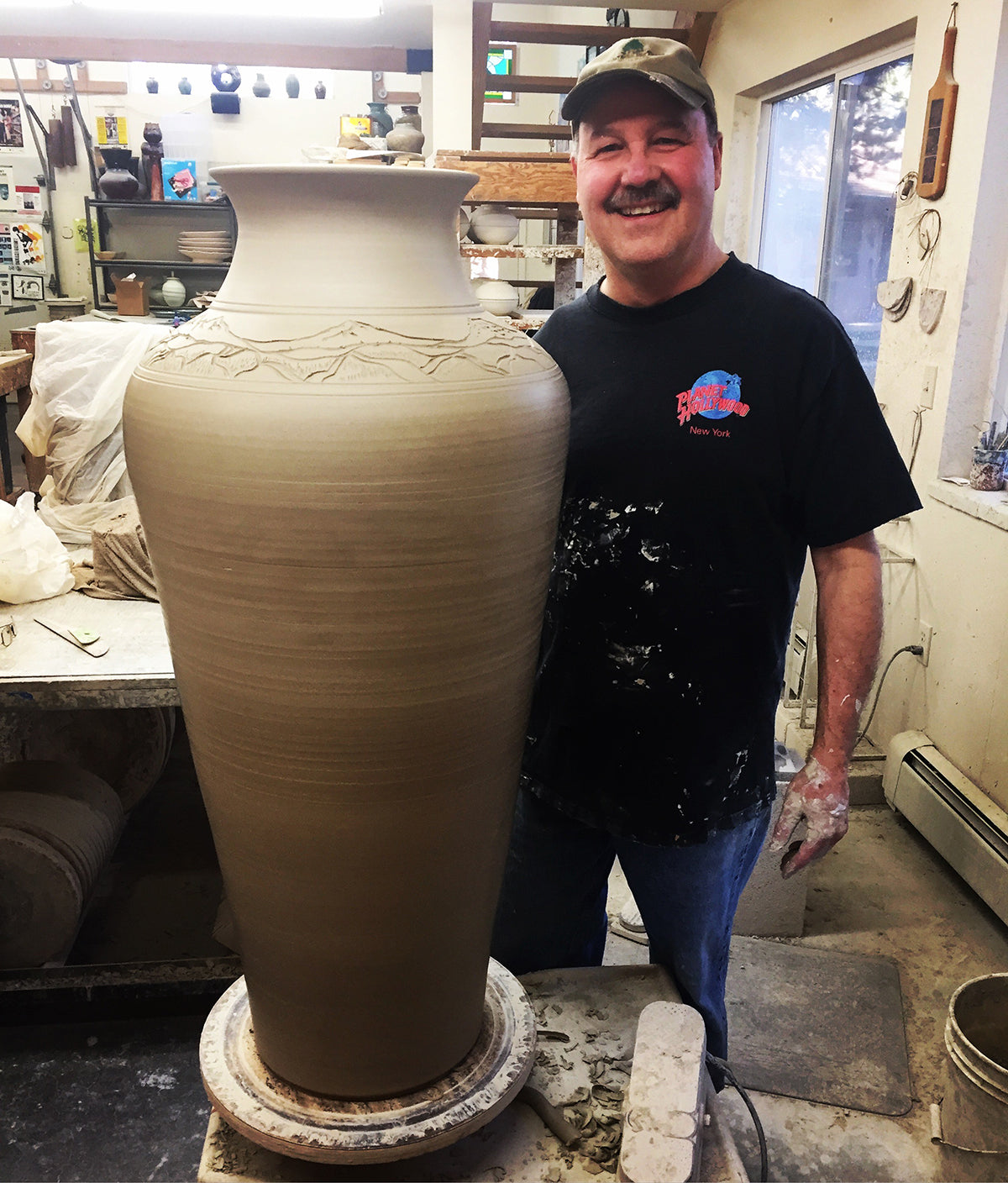 On March 31 2022 Michael unexpectedly passed away from a heart attack while snowboarding at Mt Bachelor. Michael was in a place he loved doing something he loved with his family. He was an amazing artist and a mentor to many.
We are finding our way forward as best we can and have decided to continue his legacy of making beautiful hand made pottery.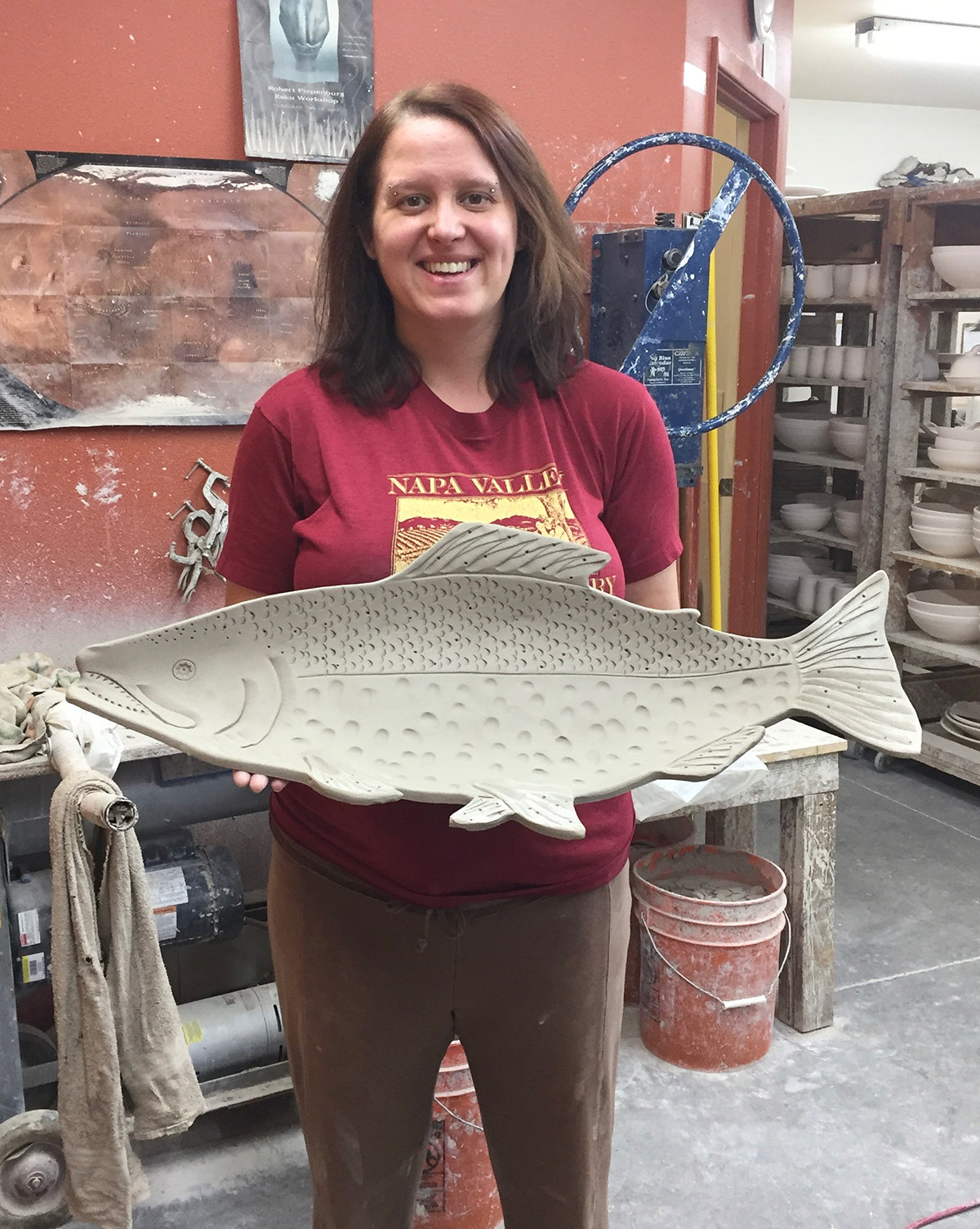 Our Pottery
All of our pots are made one at a time on a potter's wheel or hand built from slabs of clay. We make all our clay and glazes from the raw materials.
Our clay formula was developed by Michael and the glazes are all recipes that have been tried and tested over the years.
We make two types of pottery, Stoneware and Raku.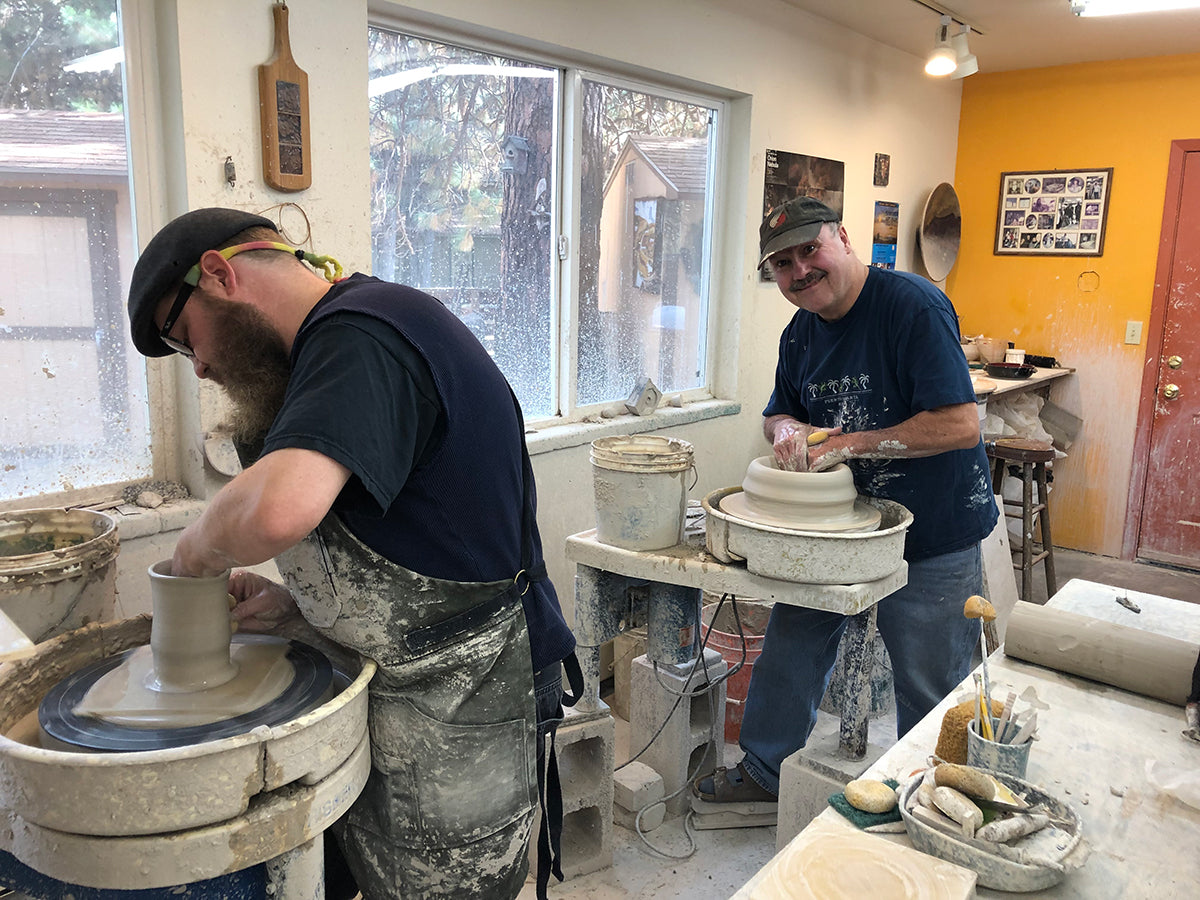 Our Stoneware Pottery
Our stoneware pottery is all of our functional pieces that are food safe. It is fired in a gas kiln to 2200 degrees, cone 10. This makes the clay very durable.
All our stoneware is made to be used and enjoyed. It is lead-free, dishwasher, oven, and microwave safe.
Never place stoneware in a preheated oven, always place it in a cold oven then turn it on. This allows the piece to warm up gradually. We recommend adding 5-10 min to the bake time.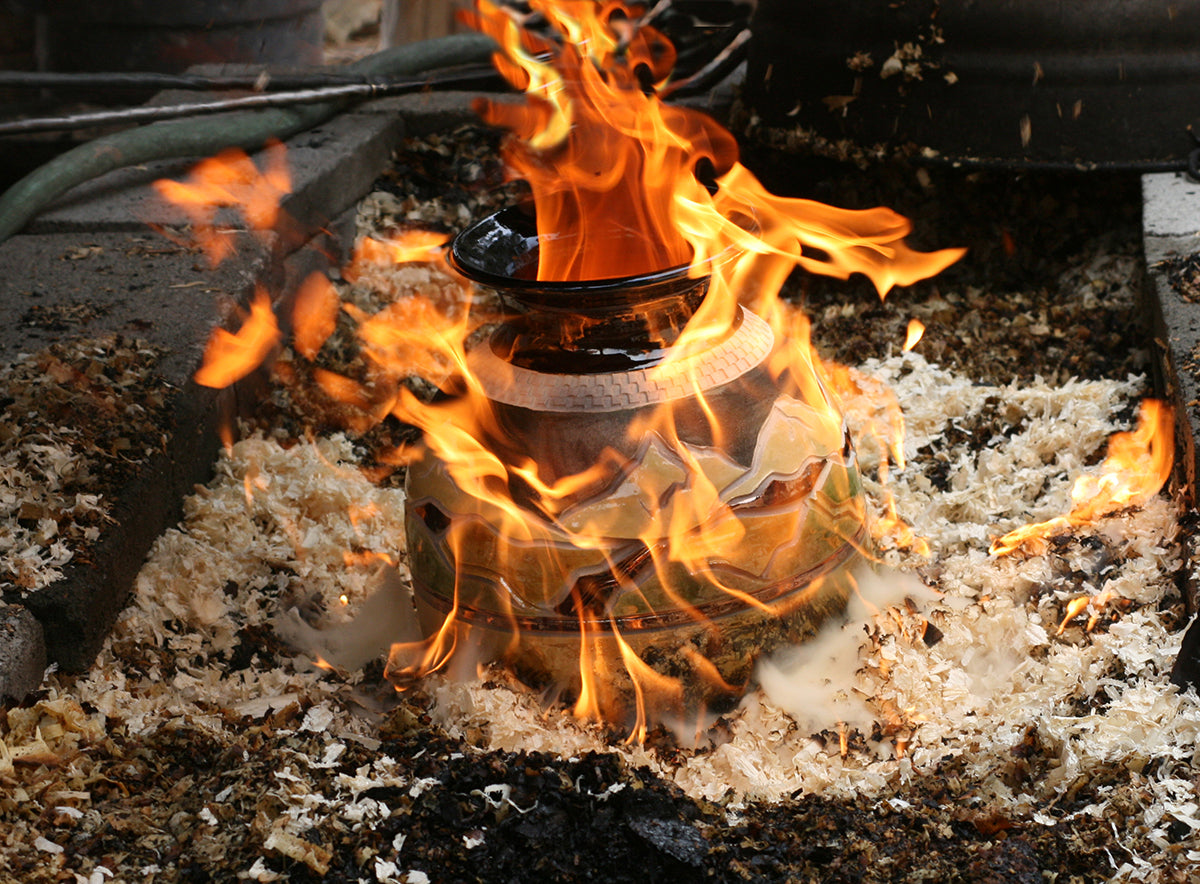 Our Raku Pottery
Our Raku pottery is decorative and not meant to be used for food or liquids. It is fired in a gas kiln to 1800 degrees.
The pot is then pulled out of the kiln and put into sawdust where it instantly catches fire. The piece is then cover with a lid creating a reduction atmosphere. The fire wants to continue to burn so it pulls the oxygen out of the glazes. This creates amazing metallic colors. Reduction is essentially the opposite of oxidation.
Our Raku lamps, wall art and vases make a great addition to any home. Raku should only be cleaned with a soft cloth and water. It should never be used to hold liquids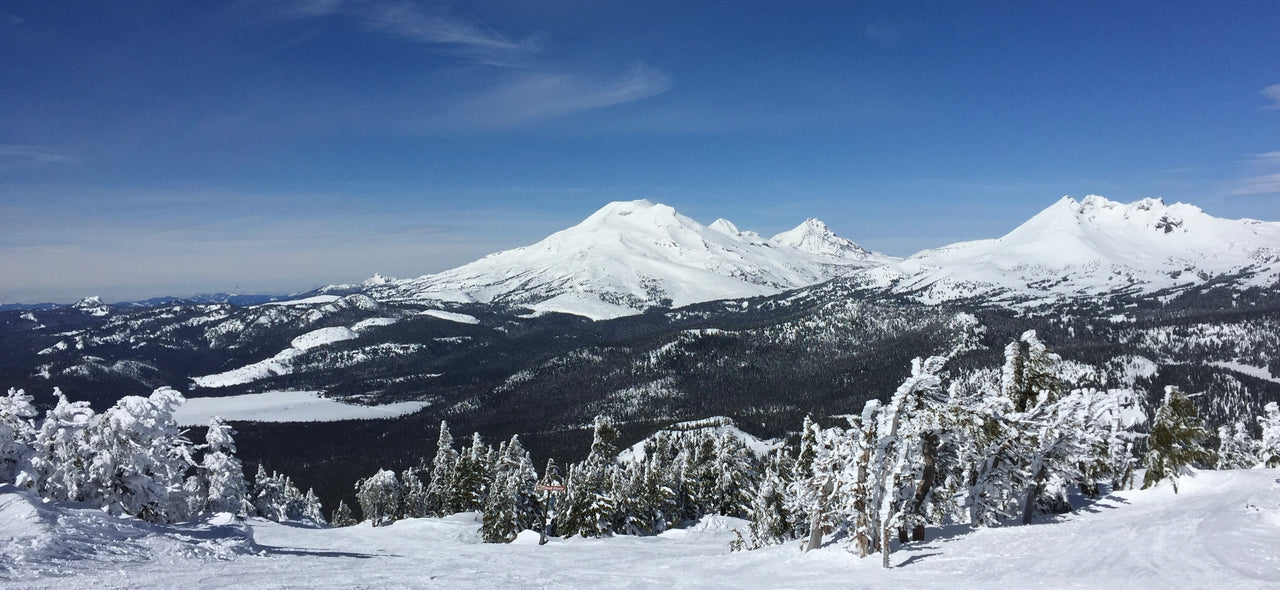 Our Inspiration
The mountains of Central Oregon are our main inspiration. We try to bring the beauty of the landscape into our work. We feel very fortunate to live in such a beautiful place and to be able to make a living doing what we love.
We like working with people who have a love for handmade pottery. We hope that the pots that you see on these pages connect with you in some way. A lot of care is put into each piece of our pottery. Every piece is made one at a time and is unique.  We hope that our art brings enjoyment and happiness to your home.
The Potter's Touch
"Every piece of pottery is a special event in space and time. It is as unique as the hour and minute it was made. The potter, with his gentle touch, forms and moves the clay to please his hand and eye. Every pot is a spontaneous expression of the potter, as personal as his handwriting. When you hold a pot in your hands, when you feel the finger ridges and surface textures, you are feeling the hands – the touch of the potter."       anonymous
Michael throwing a vase 1998